Consider volunteering as a committee member because our students need you!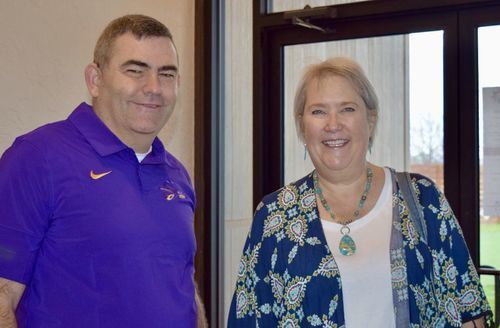 The Sanger Education Foundation currently has five working committees and one advisory Committee. All Committee members agree to serve a one (1) year term beginning September 1st of each year ending on August 31st with the exception of the Advisory Committee.
Advisory Committee members comprise of past Board of Directors who elect to remain engage, informed and willing to serve in an advisory capacity.  Working committees are Administration, Investment, Programs & Allocations, Community Relations and Development. All Committees are chaired by a Board of Director and include persons who are not directors.  Committees have no less than three (3) and nor more than fifteen(15)  members with the exception of the Development Committee  whose membership includes an Event sub committee and district campus representatives. 
We need community members to volunteer and advocate in any means suitable of volunteers talent.   New committee members candidates are gathered by either direct contact from interested volunteer or by suggestion of existing committee member.  If you would like additional information about being involved within any foundation committee, please contact the foundation office.
Volunteer Opportunities Available
Fundraising Event Volunteer

Want to just volunteer at one of our events? We would love to have you join us at any of our events as an event volunteer.

Committee Member

Join one of five different working committees depending on your preference. We have current openings on our Development - Marketing Committee, and Development - Event Committee.