Sanger High School Alumni
WHAT IS YOUR LEGACY GOING TO BE?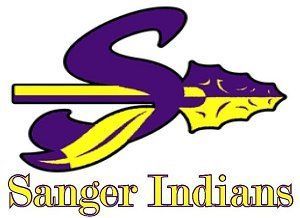 Who says ALUMNI CLASSES ARE NOT STILL COMPETITIVE?  They are in Sanger!  Seems it just takes one class to issue a challenge and others follow.  We just celebrated Homecoming 2016 and leading the way by just $10.00 is the Class of 2002 following closely by the Class of 2005.  Who will be the very first ALUMNI CLASS FELLOW?  At this time, it's anyone's guess.  
Have you thought about what your legacy as a Sanger ISD graduate could be to all those who are and will follow in your footsteps?  Creating a class FELLOWS is a great means for all who graced SANGER ISD halls, cruised up and down the city streets, gathered under the stadium lights, to join together once again and give back to the future students of Sanger ISD.  Sanger ISD and the Sanger Community it is YOUR LEGACY.  Gather your fellow classmates and together you COULD CREATE A LEGACY FELLOW!  Alumni can accumulate their contributions by their graduating class, coming together to create a Fellow bearing the NAME OF THEIR GRADUATING CLASS.  All contributions are permanently restricted to the General Endowment Fund.  Accumulated gifts must reach a minimum of $1,000 within a 5 year period for a class to become a NAMED FELLOW.  Foundation Fellows will be recognized at an annual event, on the foundation website and in the foundation's annual newsletter.  Fellows also receive prominent permanent recognition along with a special memento for the foundation.    Fellow levels are Bronze, $1,000, Silver $2,500, Gold $5,000 and Platinum at $10,000.   
What do these gifts support?
The Halls may be the same….but classroom learning today is different!  The days of learning from a text book, chalk board, memo graphic copies and yes perhaps even cursive writing may be gone.  Education today takes place in real time, with students interacting and learning through hands on, career oriented and engaging classrooms.  The basics of Reading, Writing and Math are still being taught but most often in completely different formats.  Students of today are engaged in  multi-sensory learning, better preparing them for jobs and careers of tomorrow.
Why participate in giving through the Alumni Fund?
Alumni Fellow fund gifts support Sanger Education Foundation's core needs. Needs ranging from funding k-12th grade innovative classroom instructional initiatives to district wide summer STEM Camps, from teaching advance career and technology classes to creating new exploratory career electives for young students, from developing elementary outdoor learning environments to creating learning environments exploring new green energy to not only high school students but to all students at all learning levels.   Your generosity can touch every aspect of Sanger ISD, to every student. And it has!  Today EVERY STUDENT attending Sanger ISD has been touched by some grant award during their education in Sanger. As a bonus with you being alumni, the value of your contribution can be doubled by your employer through matching gift programs.
In Memory of and In Honor of gifts
Another way you can support your Alumni is to make a gift "In Memory of" or "In Honor of" a fellow classmate or family member. All Memorial and In Honor gifts are acknowledged to either the family you are making your donation in Memory of or a notice is sent to the person you are making your gift in Honor of.  Simply  make a notation on your gift and we will take care of notifying the family or individual of your gift. 
Sustain excellence
Since 2007, the Sanger Education Foundation has provided over $850,000 in funding to our schools. This funding has improved and enriched the education of thousands of students in Sanger ISD. Where education improves, communities improve. We want to give today's students every opportunity to become fully educated, create a career of their design and be successful, therefore it is imperative to provide the best education possible. Alumni Fund Fellow gifts have an impact on the quality of Sanger ISD teaching. We appreciate you partnering with us to help our students prepare to be vital, caring, and productive citizens in our rapidly changing and advancing global community.
To donate in support of your class click here.
        Participating Alumni Class Fellows Standings
---
Class of 1956         Class of 1989 *             Class of 1999 *            Class of 2006
Class of 1958         Class of 1990               Class of 2000               Class of 2007
Class of 1979         Class of 1992               Class of 2002 *             Class of 2008
Class of 1984         Class of 1993               Class of 2003               Class of 2010
Class of 1987         Class of 1994               Class of 2004               Class of 2013
Class of 1988 *       Class of 1997               Class of 2005 *           * Indicates TOP 5